Available, Efficient, and Timely
Explore Our Complete Land Clearing And Excavation Services
Boulder Ridge Land Clearing and Excavation is your one-stop solution for all your land management needs. We offer a complete range of services, including excavation, land clearing, foundation repair, and dump truck services. Our team of experienced professionals is equipped with the latest tools and technology to deliver exceptional results that meet your expectations. Browse through our extensive list of services below and discover how we can help you with all your land clearing, excavation, foundation repair, and dump truck needs.
Our services at Boulder Ridge Land Clearing and Excavation are designed to provide you with a hassle-free and efficient experience. Our excavation services cover everything from site preparation and grading to utility installation and drainage solutions. We specialize in land clearing services that include tree removal, brush clearing, and debris hauling. Our foundation repair services are geared towards ensuring your property's stability and safety, while our dump truck services make it easy for you to dispose of any unwanted materials. With years of experience and a passion for excellence, we take pride in delivering top-notch services that meet your unique needs and requirements.
Review all our land clearing and excavation services below!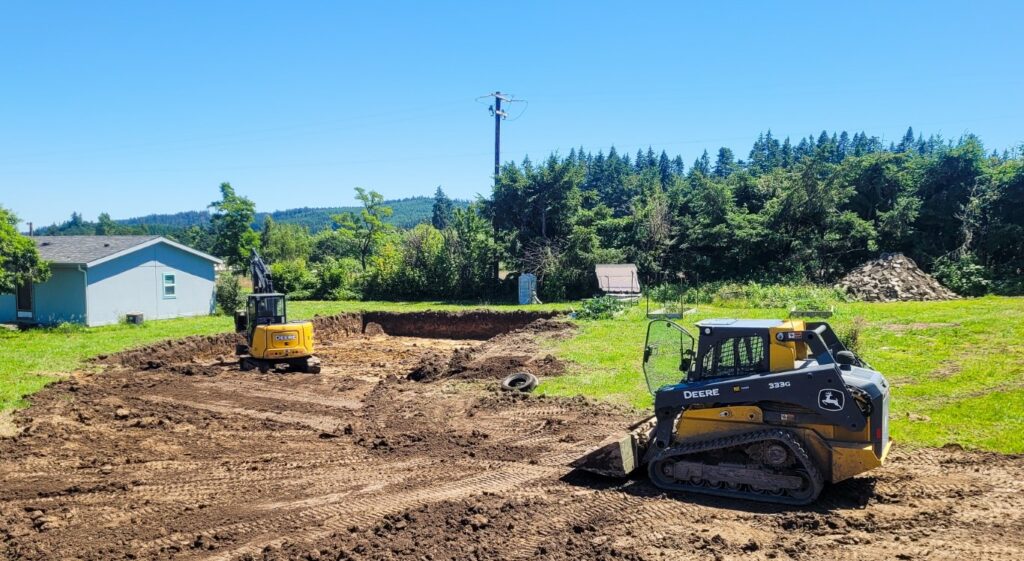 Gravel Road/Driveway Maintenance
New Construction Foundation Stabilization
We Stop Costly Overgrowth In It's Tracks